Dr. Randolph's Medical Expertise
Leading the way in hormone health and optimal aging medicine
For nearly three decades, Dr. Randolph and his team of medical professionals have been medical pioneers in the fields of hormone health and anti-aging medicine. Started in Jacksonville Beach, Florida, the practice is internationally recognized for its integrated approach and natural, bioidentical hormone replacement therapies (BHRT) for men and women.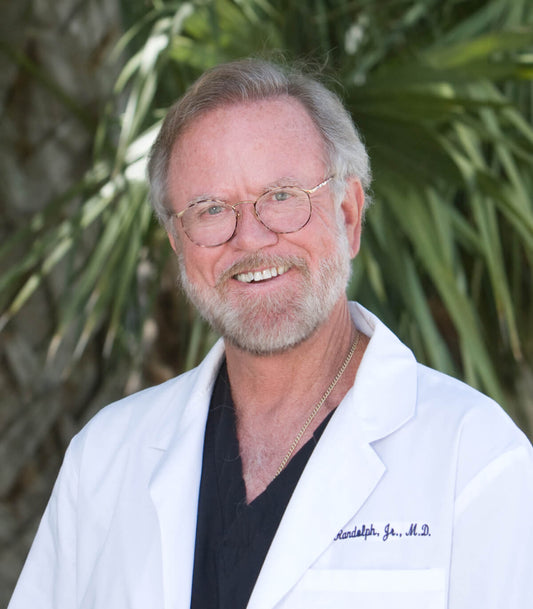 Healthy Aging
My greatest joy is making better health and a positive aging experience possible for all women and men who seek out our expertise!
SEPTEMBER Savings
Save 15% - Daily Immune &
Seasonal Relief
Support your body facing seasonal health challenges.
Shop Now
Live in Florida? Become a patient
Dr. Randolph and his personally-trained team of board-certified medical professionals treat more than 10,000 patients every year. Our priority at Dr. Randolph's Ageless and Wellness Medical Center is to ensure our patients receive the best possible clinical care in an environment defined by compassion, kindness and respect.
In addition to hormone therapies, we provide age management medicine for women and men, as well as comprehensive gynecological treatments and procedures for women.
If you're a Florida resident and interested in becoming a patient of Dr. Randolph's Ageless & Wellness Medical Center, please complete the form below, and we will contact you to schedule an in-person or telemedicine appointment.
Have Questions?
Contact Our Team
Our knowledgeable staff is available to answer your questions about our practice, therapies and treatments, as well as the supplements sold through our wellness store.
Contact Us