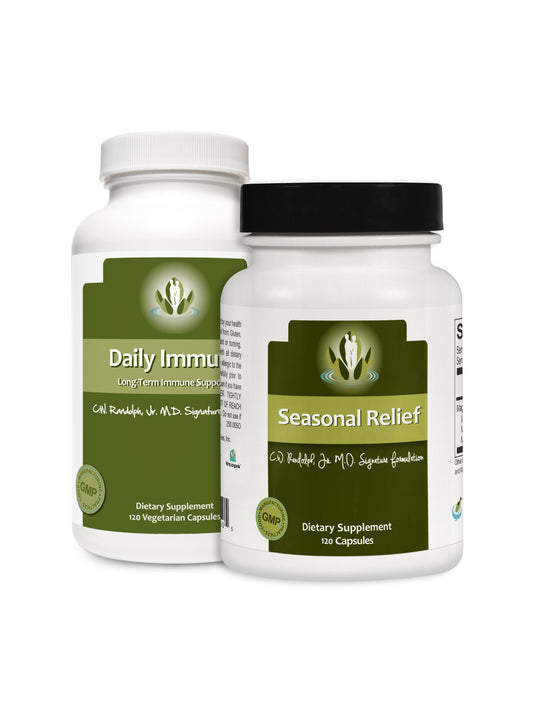 Daily Immune and Seasonal Relief
Description

DAILY IMMUNE



Antioxidant Support

Supports Healthy Immune Function


Supports the body's defenses against seasonal immune challenges. Each Daily Immune capsule features concentrated, naturally derived beta 1,3/1,6 glucan plus standardized olive leaf extract and vitamin C as ascorbic acid. These ingredients support the body's natural immune mechanisms to help maintain good health.

SEASONAL RELIEF


Immune Balance in Hypersensitive Individuals

Sinus and Respiratory Health

Healthy Nasal Passages

Promotes Normal Viscosity of Mucus


Season Relief is a targeted blend of flavonoids, antioxidants, proteolytic enzymes, and botanicals designed to provide comprehensive support for seasonal challenges caused by common environmental allergens.
The formula includes quercetin, bromelain, stinging nettles leaf, and N-acetyl cysteine. The powerful combination actively promotes healthy nasal and sinus passages for individuals with elevated histamine and respiratory irritation.