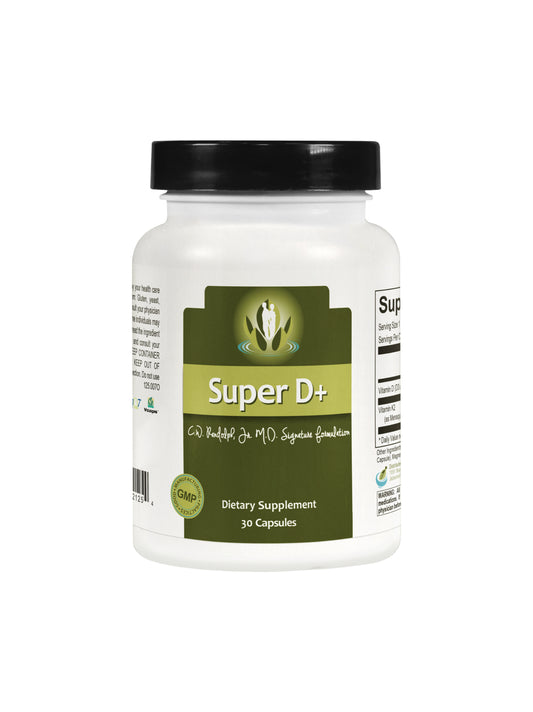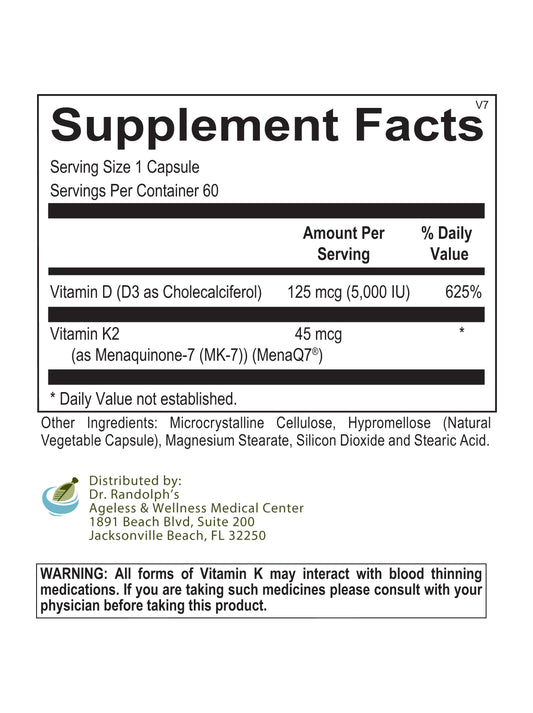 Super D+
Description

Supports:

Healthy Blood Circulation
Blood Sugar Balance Already Within Normal Levels
Promotes Bone Health and Proper Calcium Storage
Boosts Immune Function

New research is focusing on the synergistic relationship between vitamin K2 and vitamin D3, for bone and cardiovascular health. A group of naturally occurring and structurally similar, fat-soluble vitamins, vitamin K is essential for the proper utilization of calcium.

Vitamin K also provides critical cardiovascular protection by helping to activate matrix Gla protein (MGP), an inhibitor of circulatory calcification.

Thus, vitamin K and vitamin D not only share similar qualities, but they also act synergistically within the body.